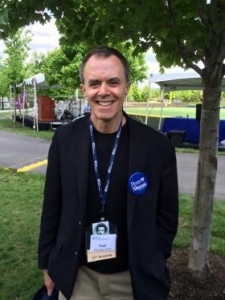 The Academy of Biomimetic Dentistry invites members and guests to attend our 4th Annual Conference from Oct. 15-18 in Philadelphia, PA. The event includes lectures by a line-up of distinguished speakers, covering a rage of conservation and preventative topics.  This is a great opportunity for dentists who are looking to further their education in tooth preservation. In practices around the world, Biomimetic Dentistry has practically eliminated destruction of teeth for crowns and root canal treatment.
Lecture Topics Include:
• Restoration of Endodontically Treated Teeth: a critical final step in preservation of tooth structure
• Overcoming the problems of polymerization shrinkage in composites 
• Biomimetic Stress reduced anterior and posterior composites
• Introducing the concepts of Periodontal Biomimetics: Biomimetic Dentistry delivered in a multi-disciplinary approach
• Six Lessons in Biomimetic Dentistry
• Concepts and implications of Biomimetic Dentistry and certification awards
• Future concepts in adhesion
• Adhesion systems and Restorative procedures
• Adhesion through the eyes of Dentine
• Adhesive Dentistry for Indirect Ceramic Restorations
• Biomechanics of tooth function
• Hands-on session on CAD/CAM indirect restorations
To register for the conference, please go to Academy of Biomimetic Dentistry.org and click the link on the homepage. Your conference price includes hotel room accommodations at the Airport Marriott. Dental staff, students, young and retired dentists all receive a special rate. Penn Dental alumni and faculty are eligible to receive a free one-year membership to the academy. If you have any questions about the conference or Biomimetic Dentistry, please feel free to contact me for more information at 212-249-8999.